• DBC Home Decor • store hours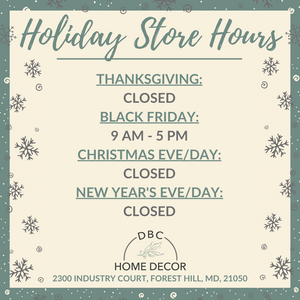 We have new Winter and Holiday hours for our Forest Hill, MD store!
---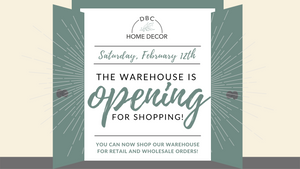 We're opening our warehouse area for retail and wholesale shopping!
---
• DBC Home Decor • DBC Retail • DBC Wholesale • Grand Opening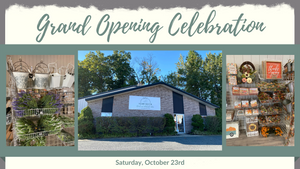 Join us as we celebrate the Grand Opening of our new brick-and-mortar store at 2300 Industry Ct. in Forest Hill, MD! Shop with us in person between 9 am and 4 pm on Saturday, October 23rd and enjoy light refreshments while you shop and enter for the chance to win a $25 DBC Home Decor gift card! Shop early! The first 25 in-person retail customers will get a free red truck holiday ornament with purchase. (Some restrictions may apply, see store for details.) *For the health and safety of our customers and employees, protective face masks are strongly recommended regardless of...
---
• DBC Home Decor • DBC Retail • DBC Wholesale • Home Decor • Name Change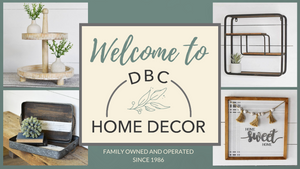 This past year has been an incredible year of growth for DBC and we are beyond grateful for the love and support we've received from our customers and our DBC team.  We've decided that now is the time to really focus our efforts and our first steps were a major rebrand and the decision to combine our wholesale and retail operations into one, easy-to-use shopping experience.  DBC Wholesale and DBC Retail is now DBC Home Decor! 
We're the same great people with the same great home decor and a brand new name!